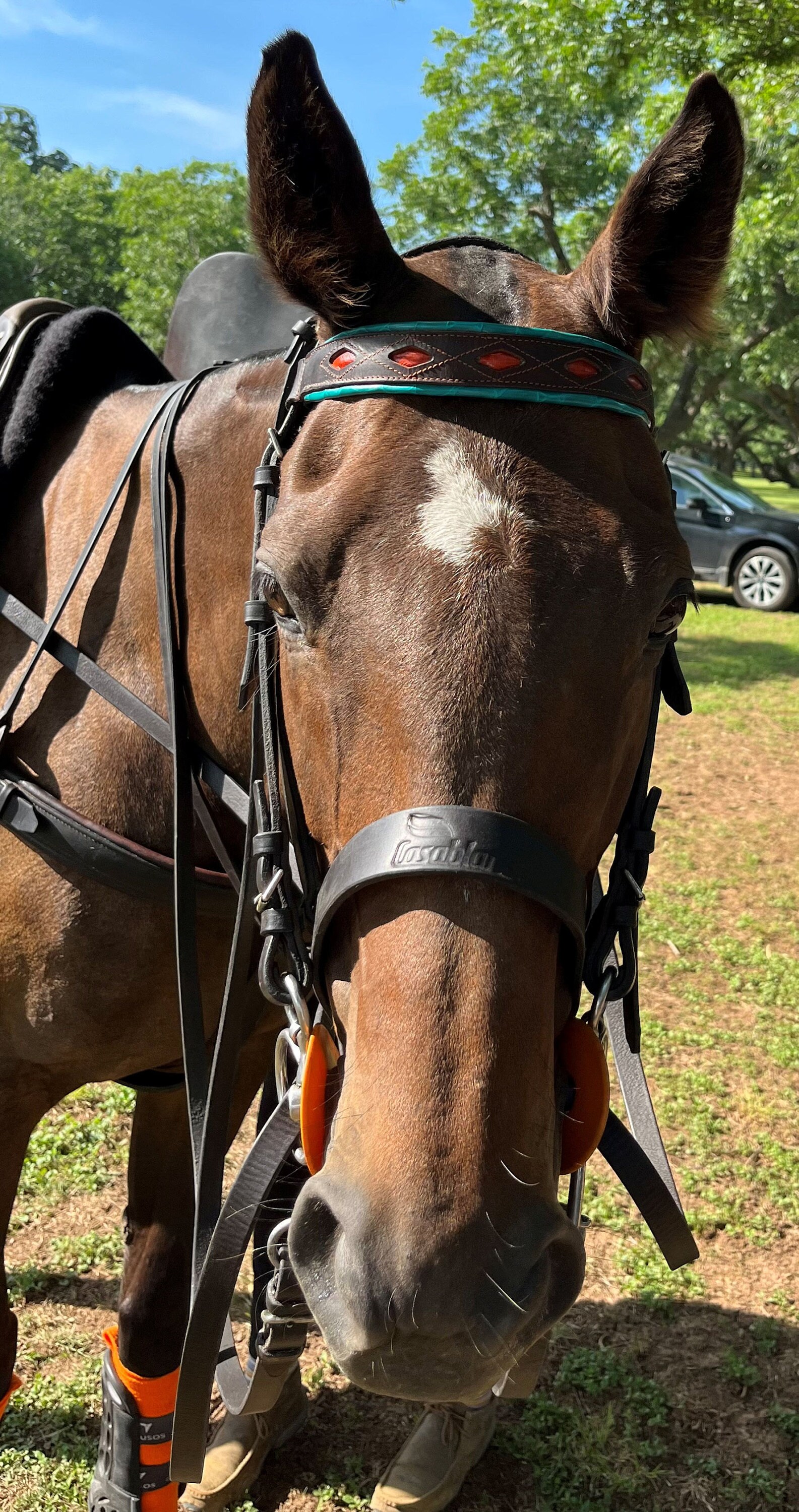 One of five clients showing off their custom brow band designed to coordinate with their polo team's colors.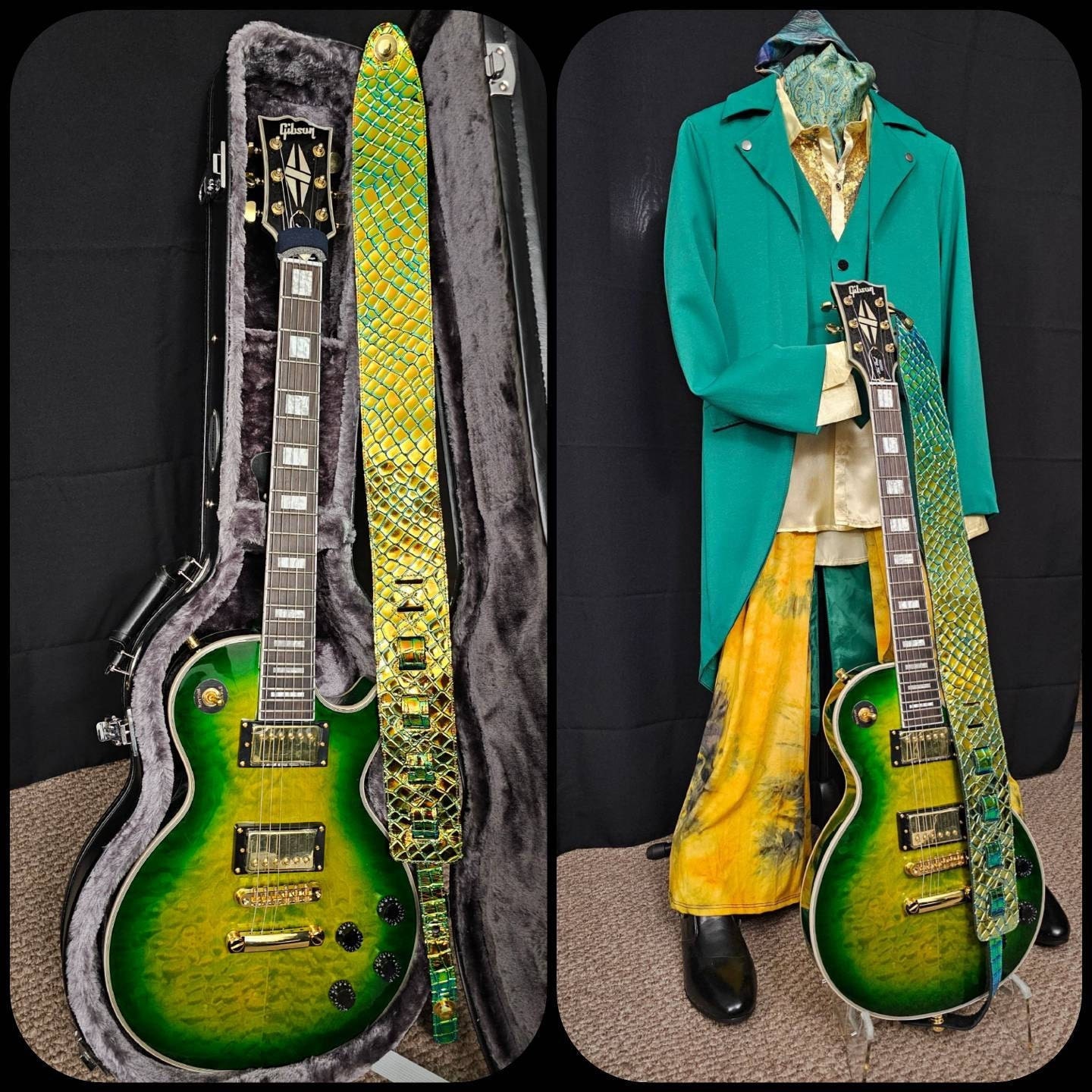 A very special leather found to suit this very creative and artistic customer, and their guitar and outfit that best suited the strap...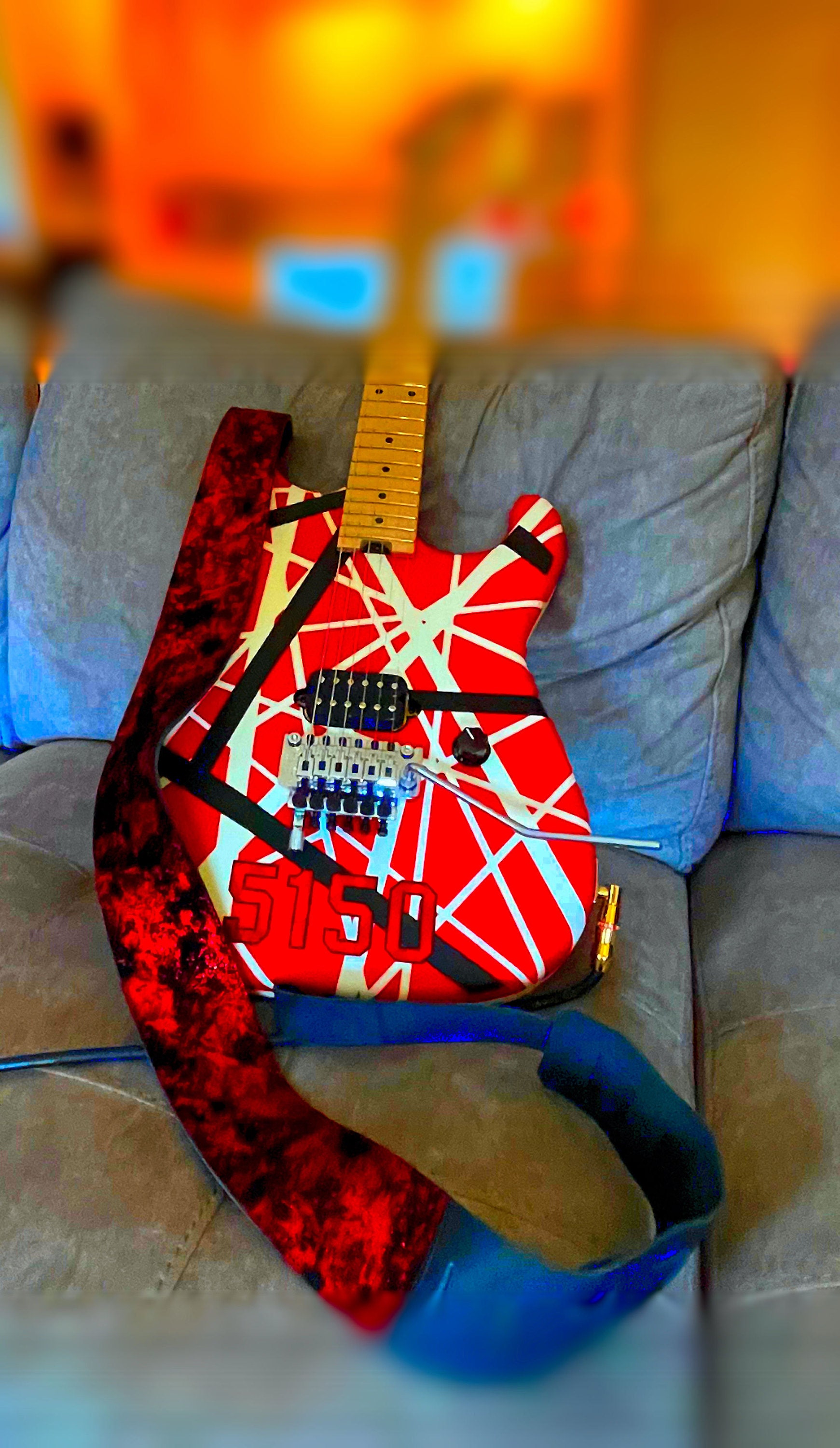 Recent strap for a very special guitar and customer...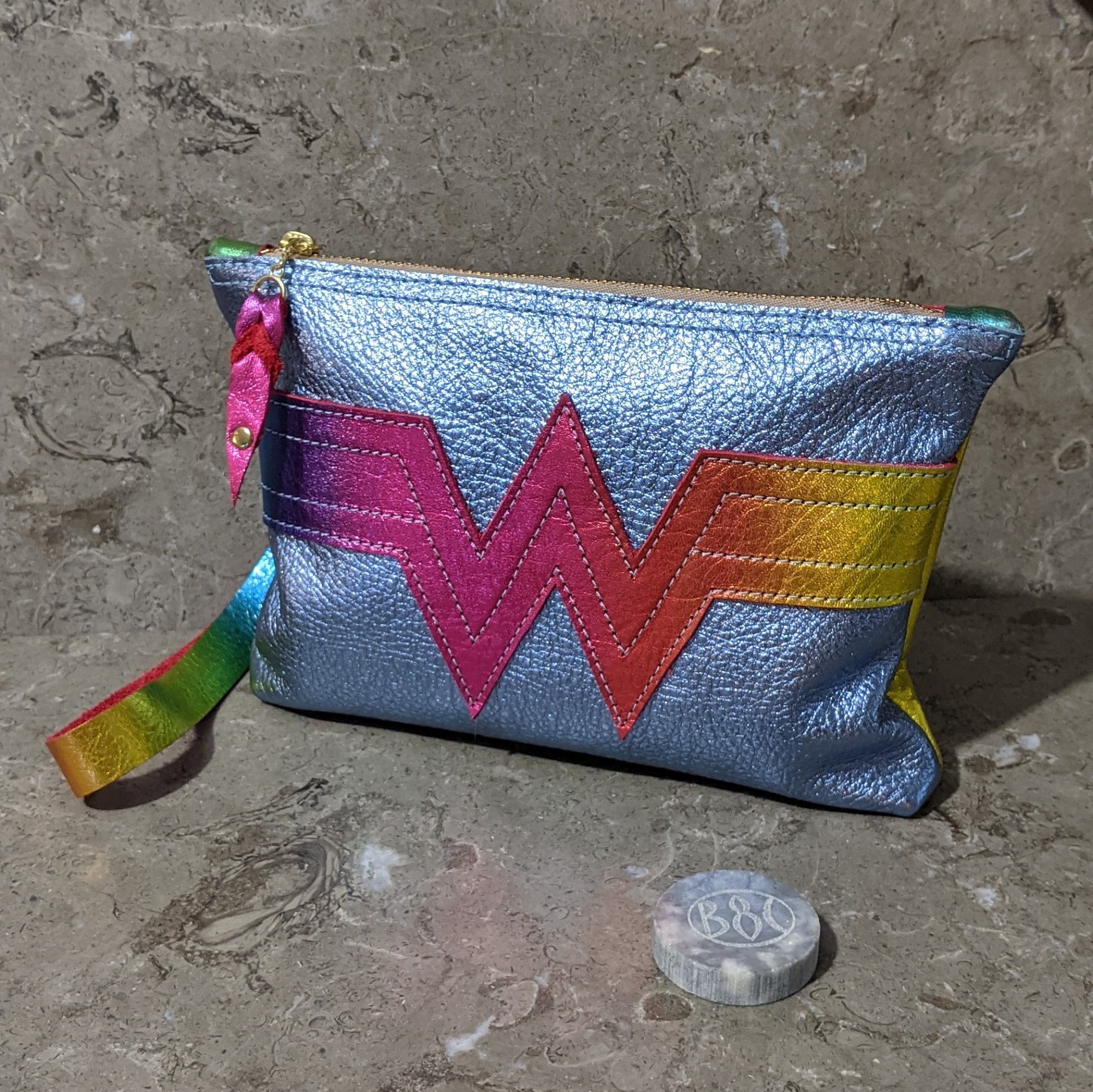 New 2021 version of my Wonder Woman pouch/wristlet--the Wonderful Woman! Will premier at GeekCraftExpo!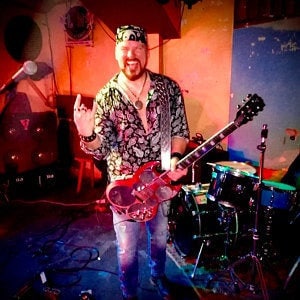 A happy repeat customer at the end of a recent gig.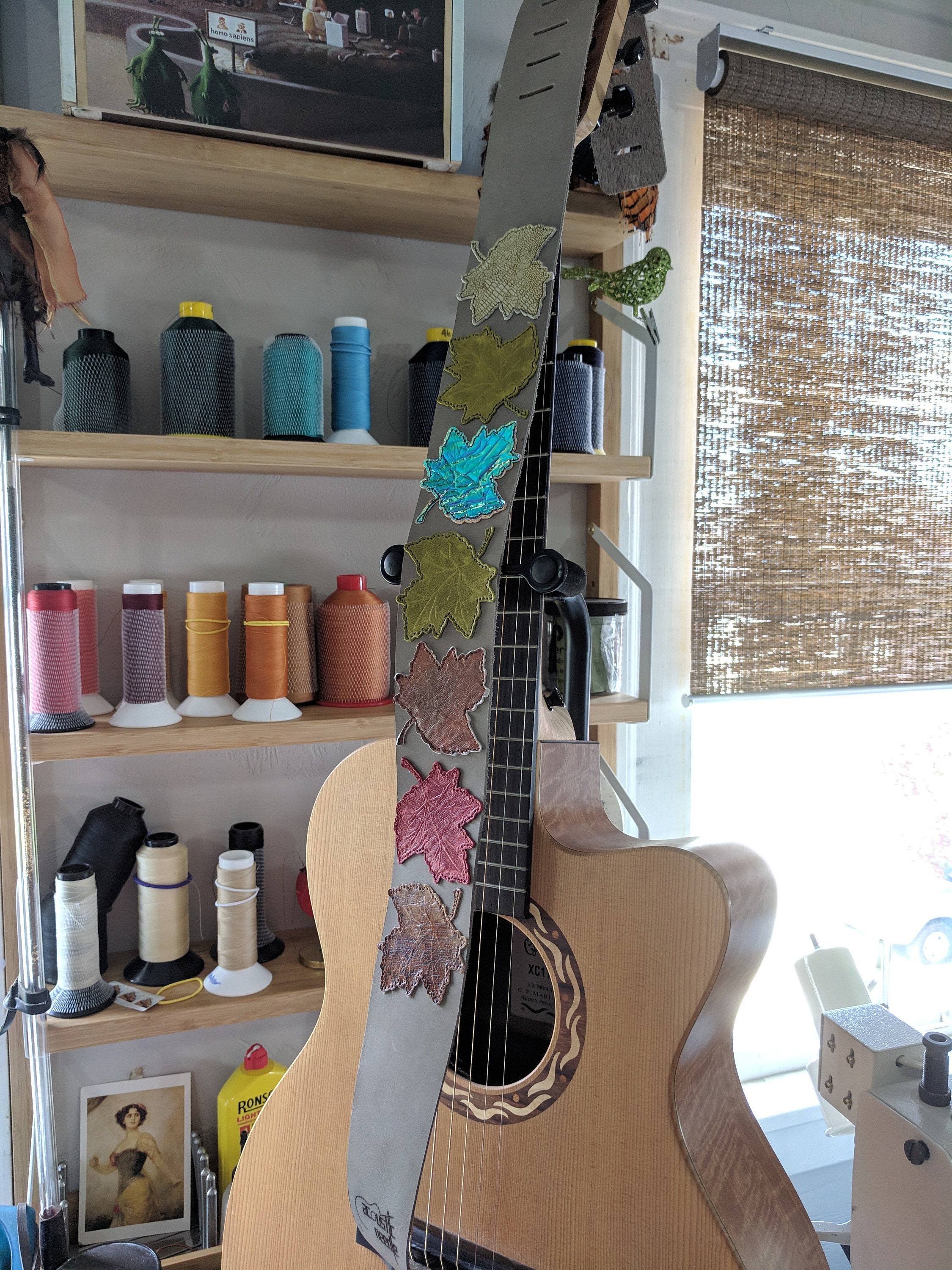 Die cut leaves of various leathers appliqued onto a grey cowhide base strap... (created May the Fourth be With you Day!)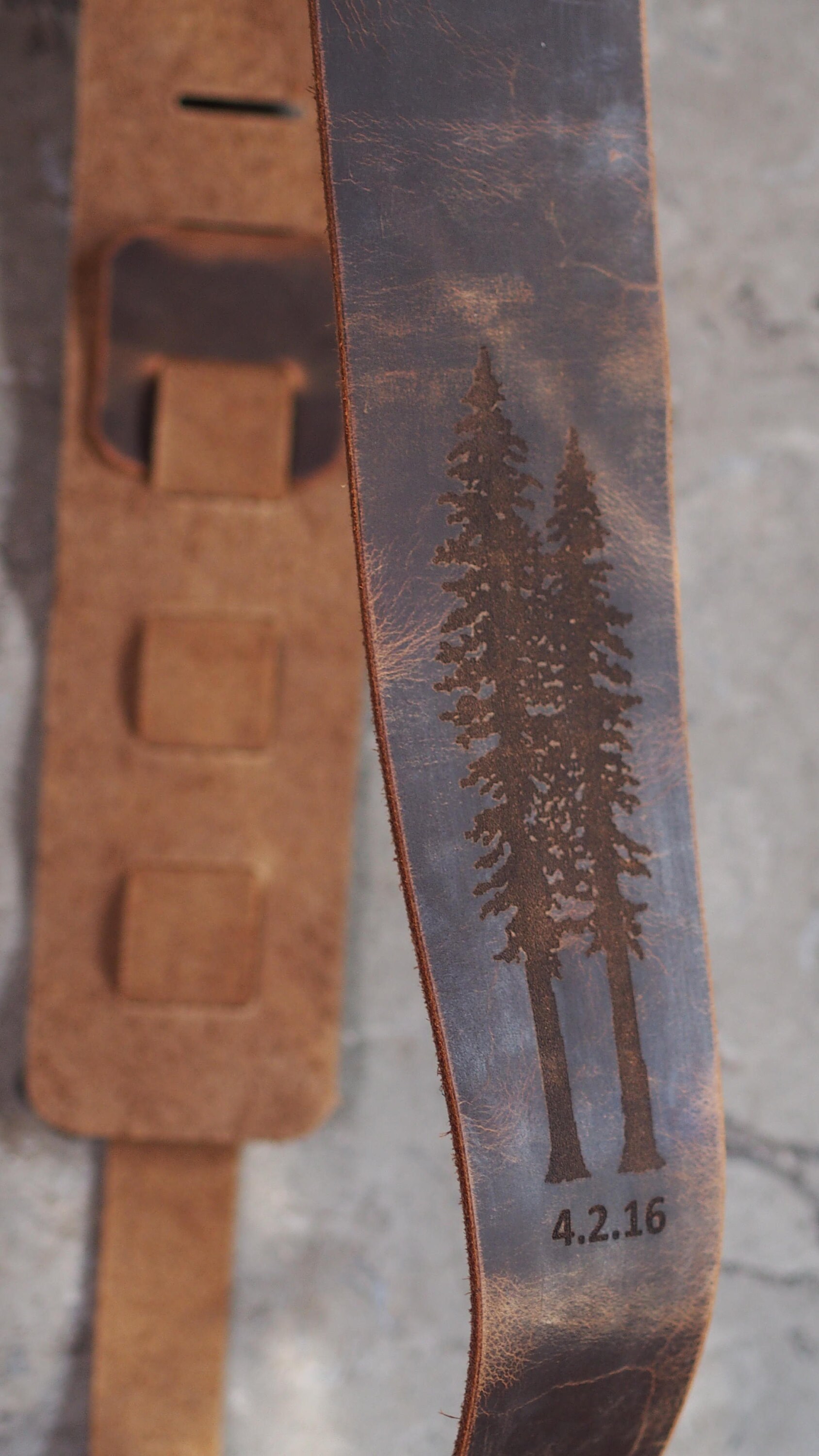 Custom laser etching on "distressed brown leather" guitar strap per customer's artwork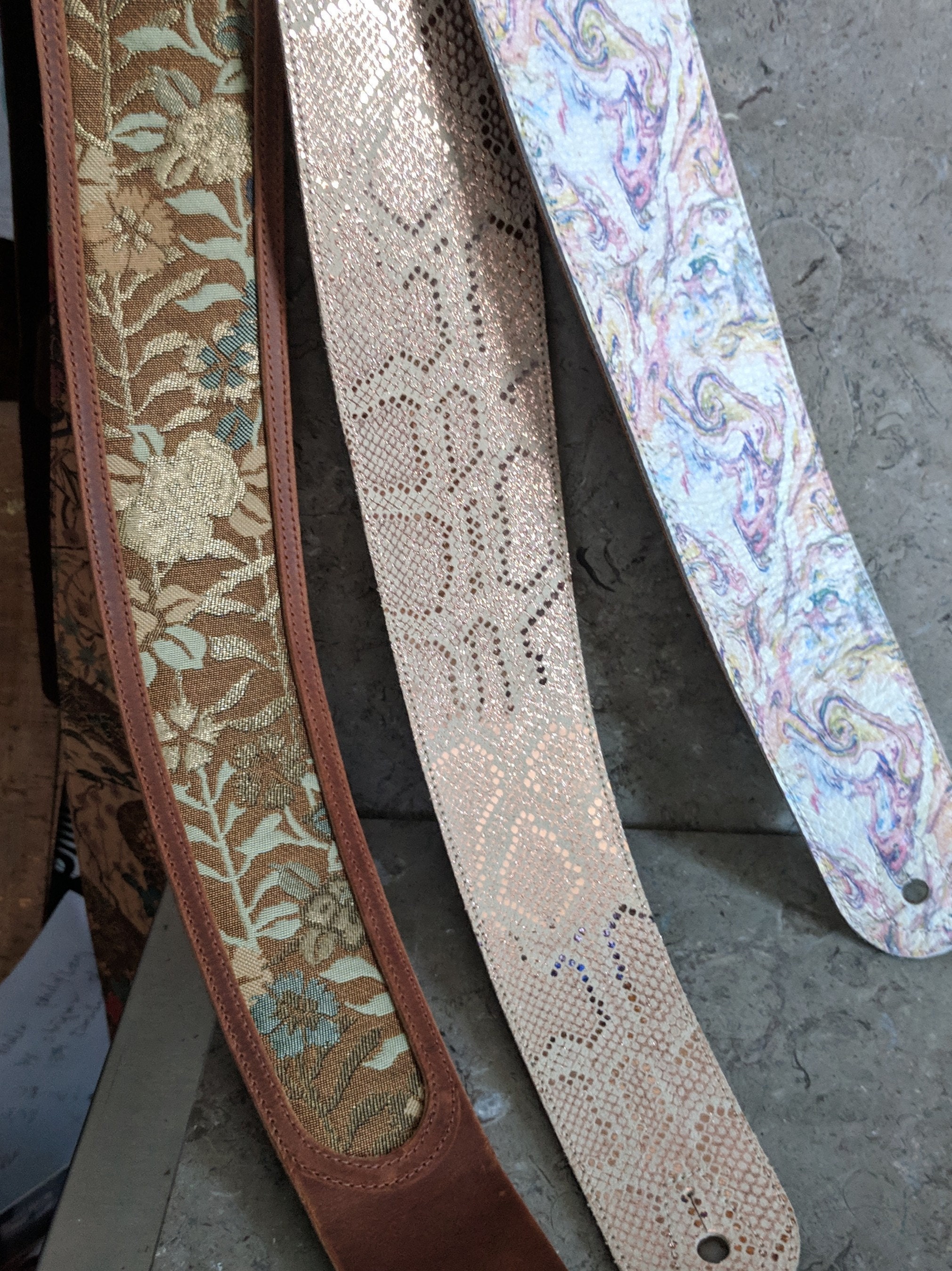 A few new guitar straps--left 2 will premier at La Conner Guitar Festival in May. The right "marbled" leather sold on my Etsy shop--will relist when I have enough leather to stock up for LCGF as well as on-line shop.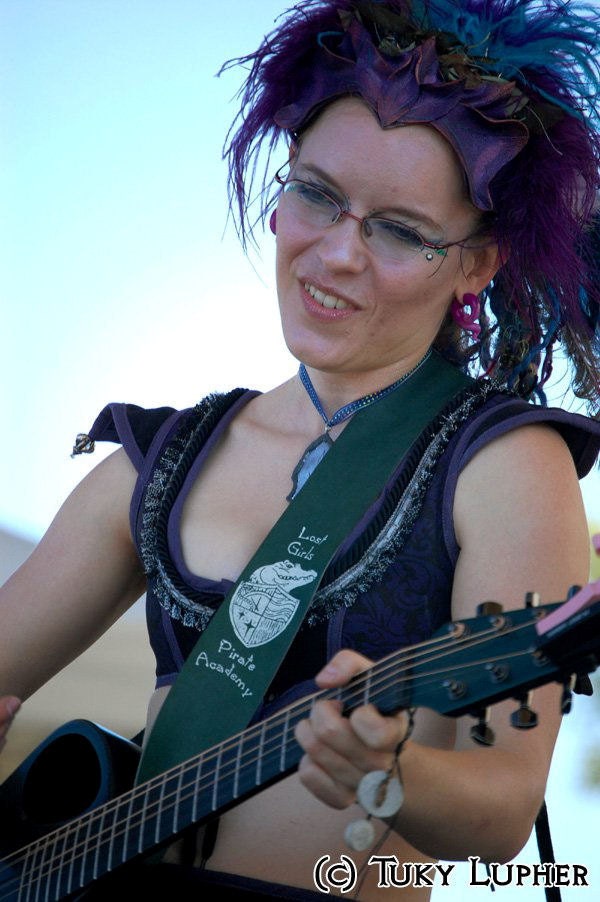 SJ Tucker with custom silk screened artwork for this guitar strap made for her.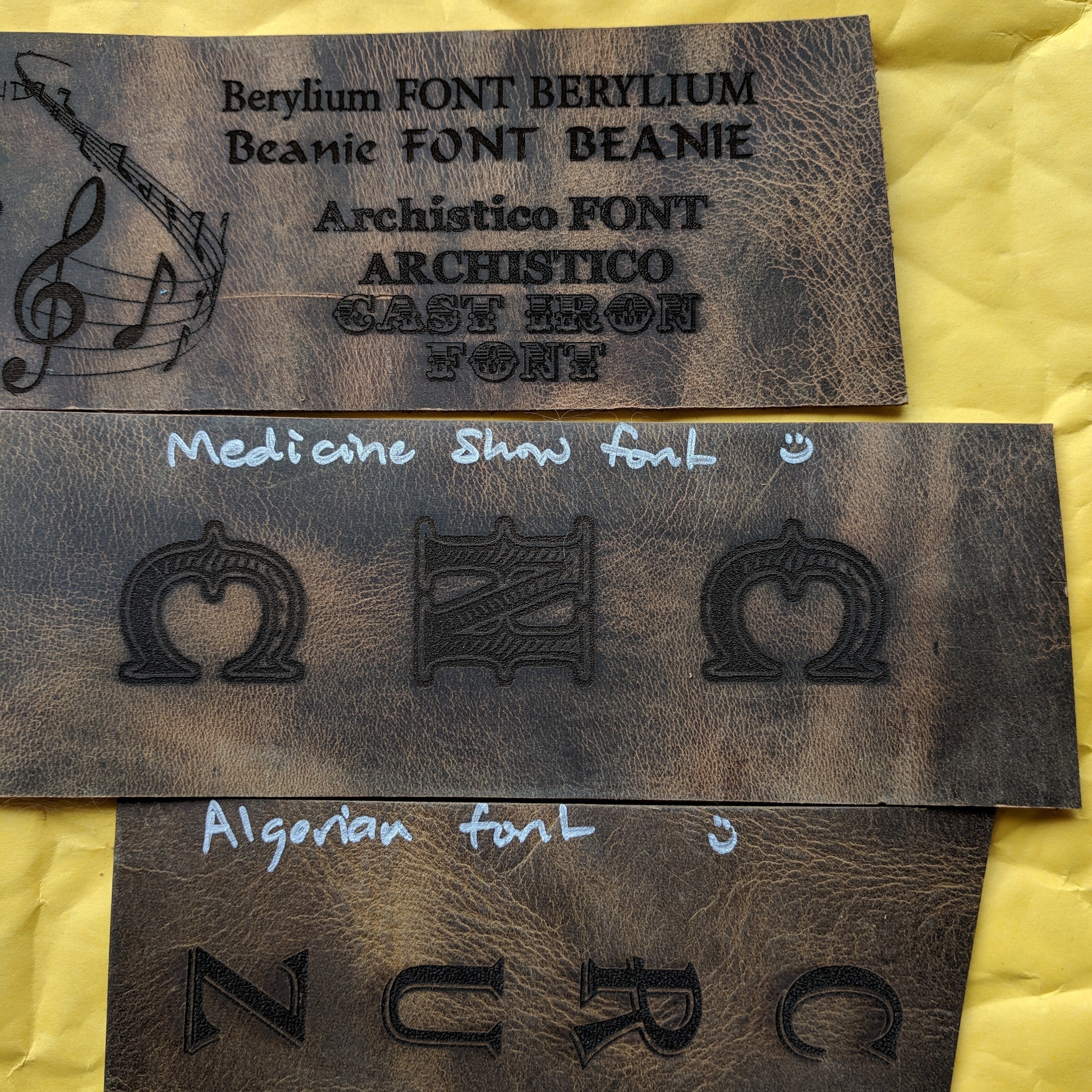 Examples of different laser etched fonts on guitar strap width leather samples.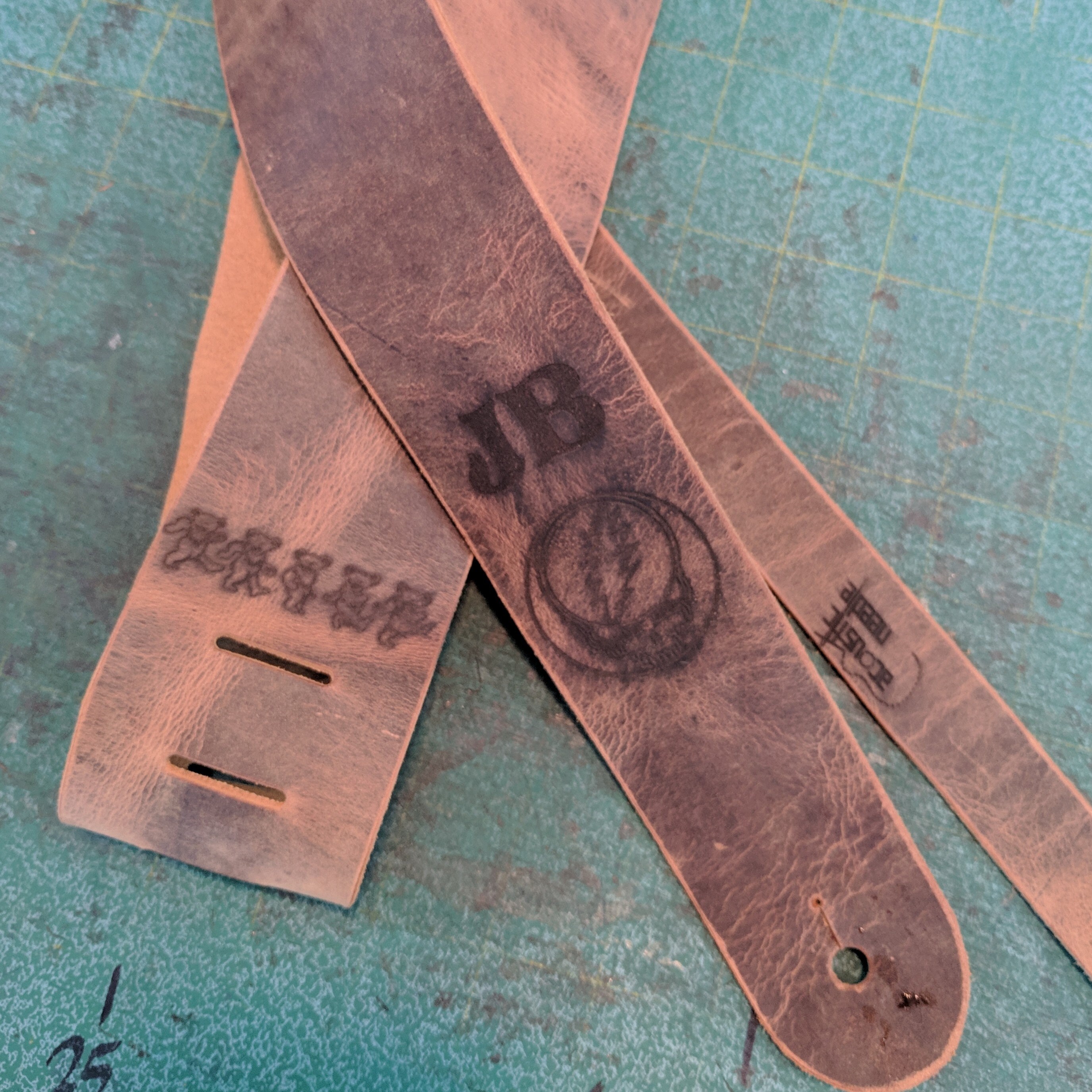 Custom etching on two locations on a guitar strap.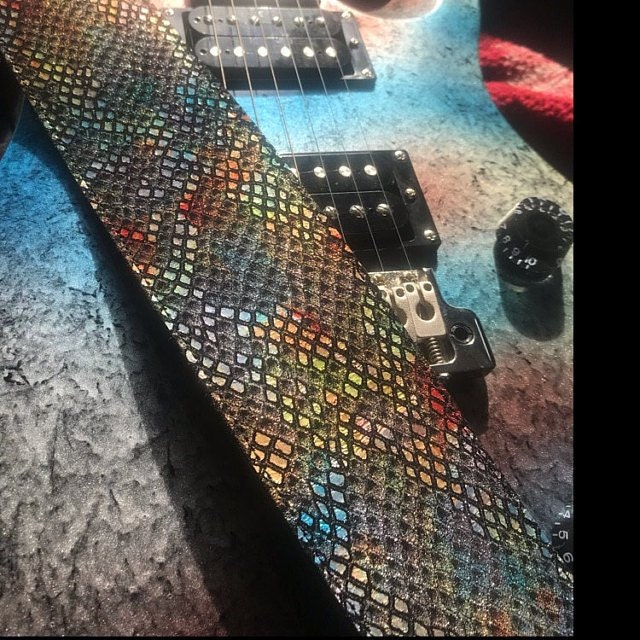 Customer's guitar with the "rainbow slither" guitar strap.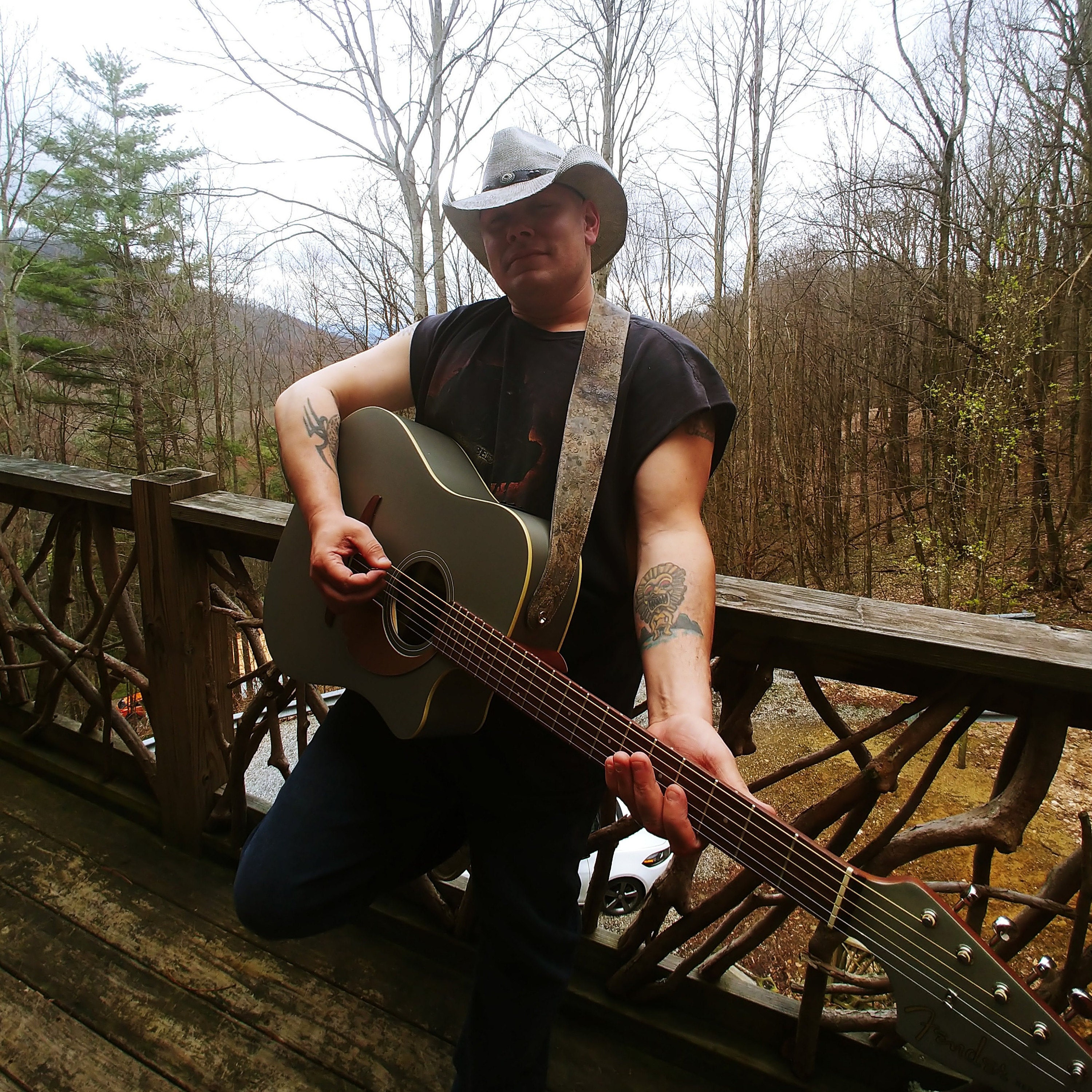 A very happy customer with his new strap that I recommended as good match for his guitar.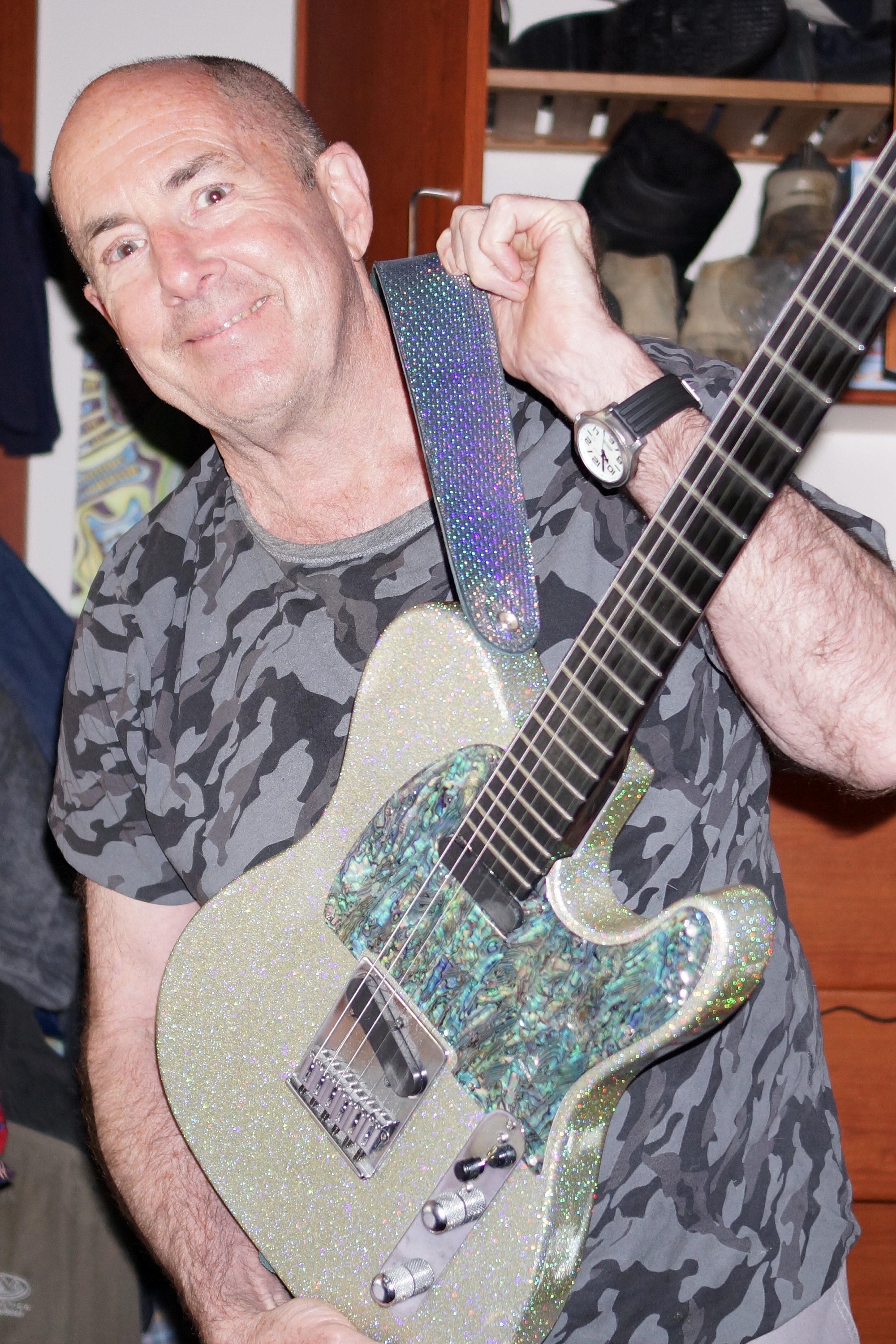 Happy customer with their new OOAK guitar strap & their guitar.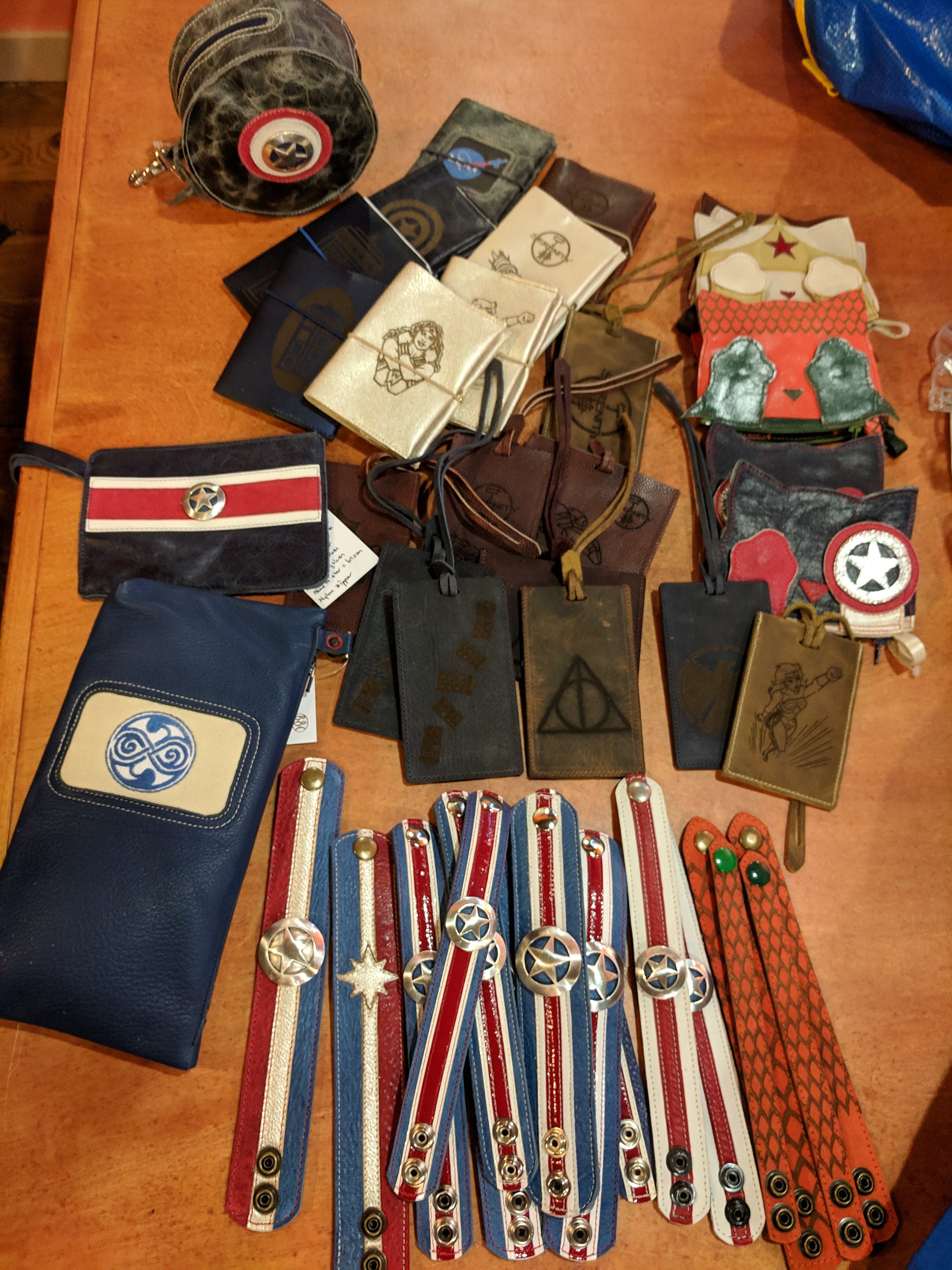 Example of items at shows, namely for GeekCraftExpo with fandom based designs!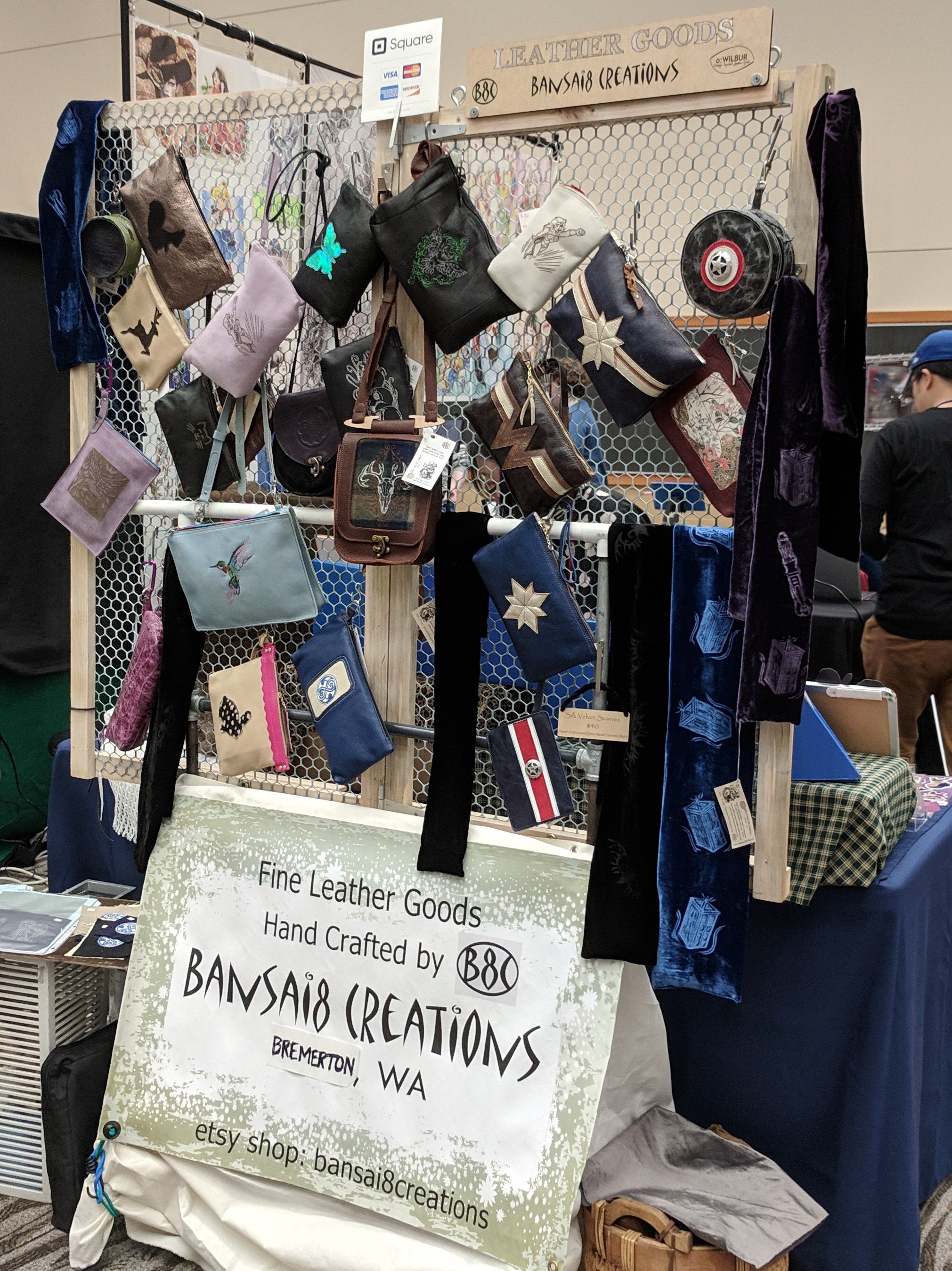 Some of my items in my booth at NerdFaire 2019 in Lynnwood, WA.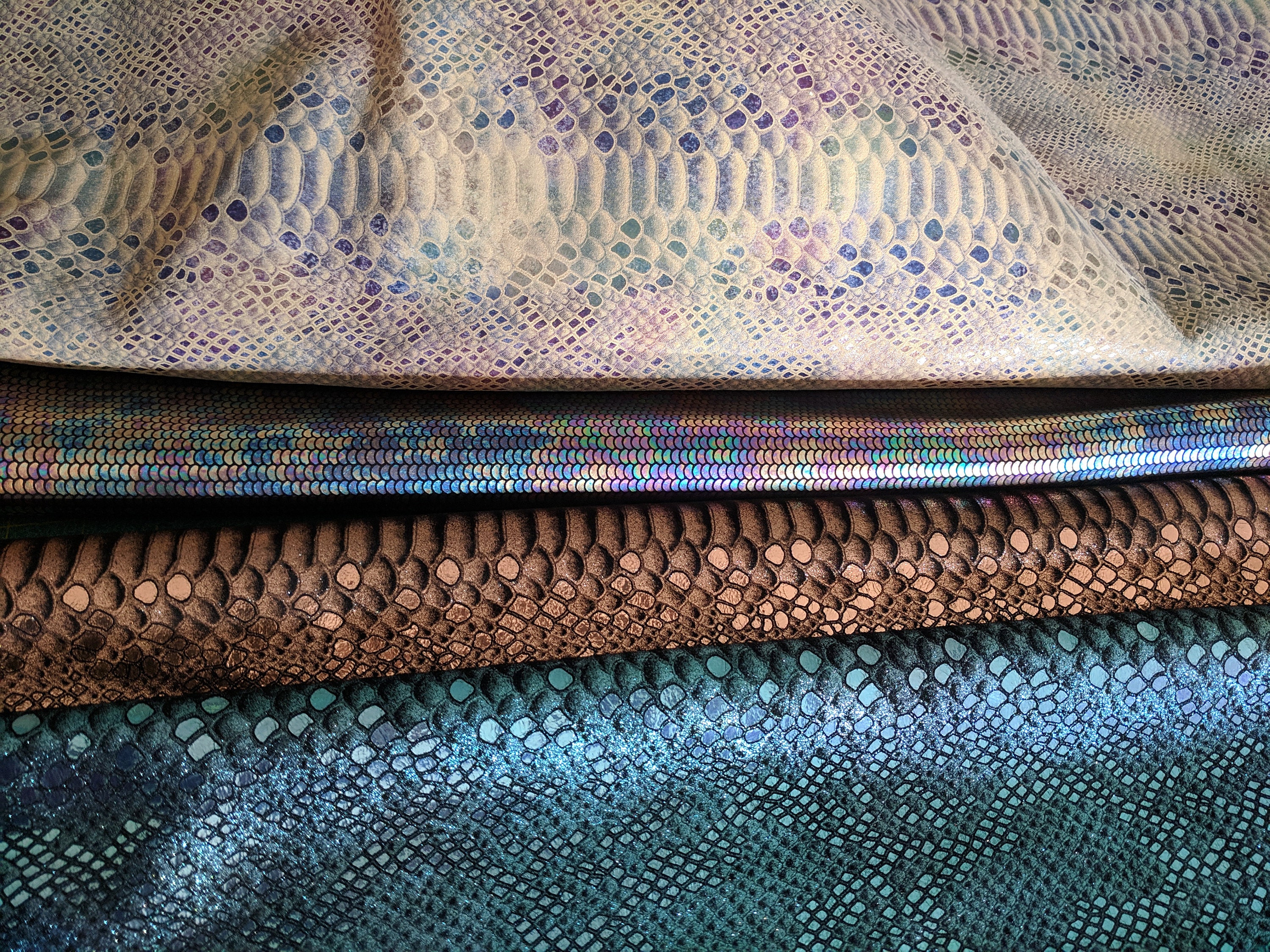 Some of the leathers (early 2019) for use on guitar straps and wrist or hair bands....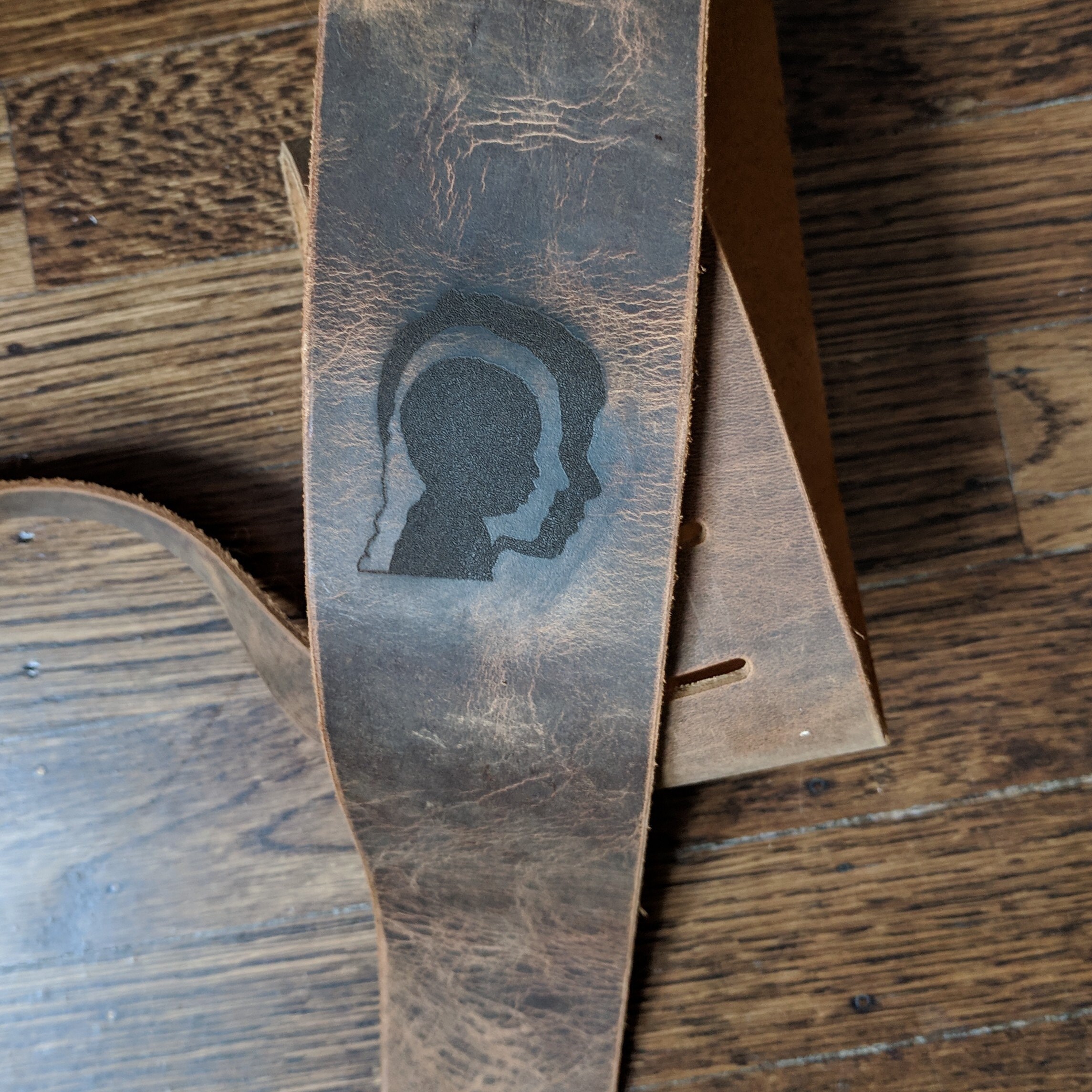 Customer provided image laser etched on distress brown leather guitar strap.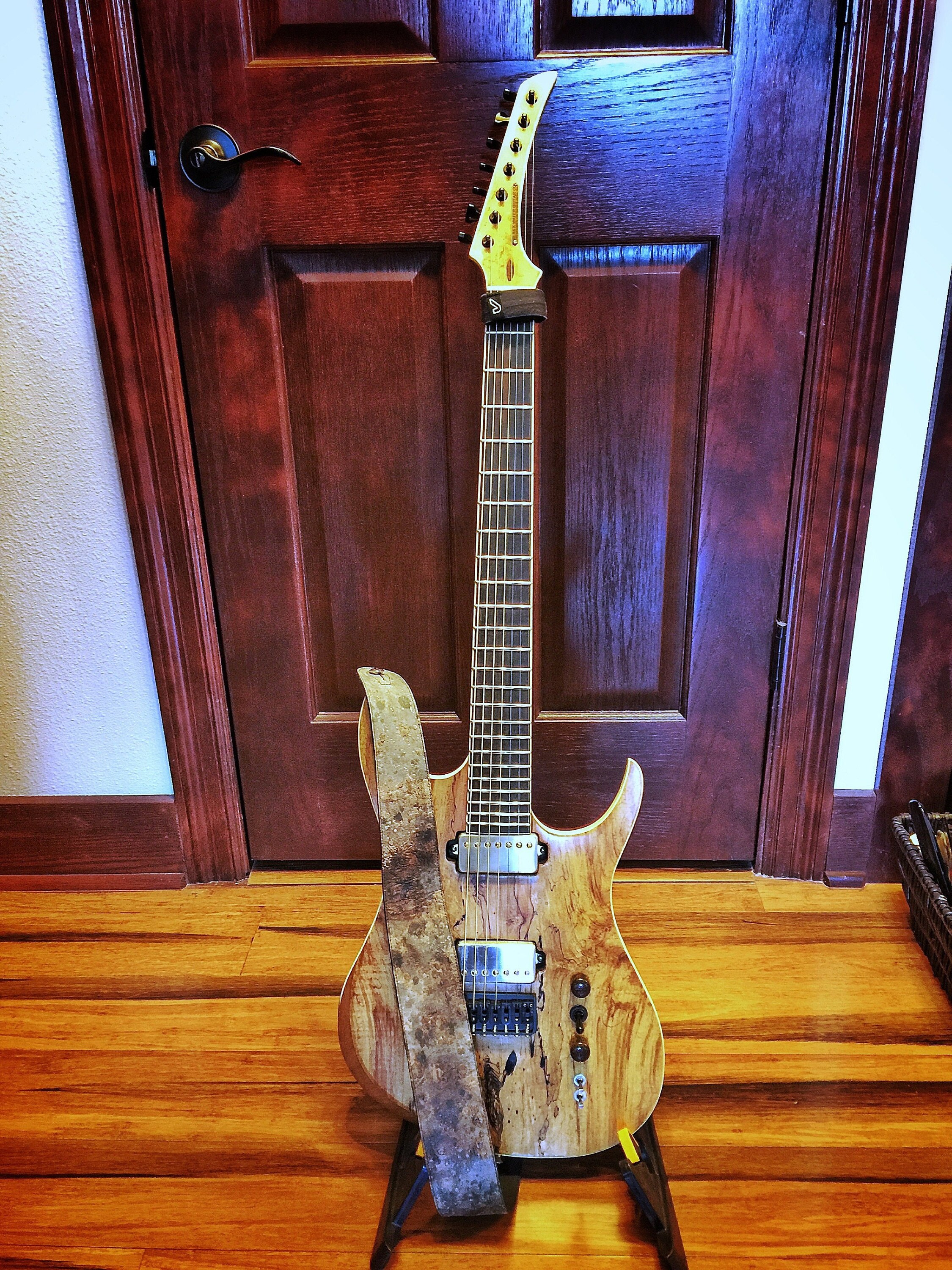 Custom sized "post apocalyptic" guitar strap shown on the customer's own guitar. (Customer provided photo and permission to use).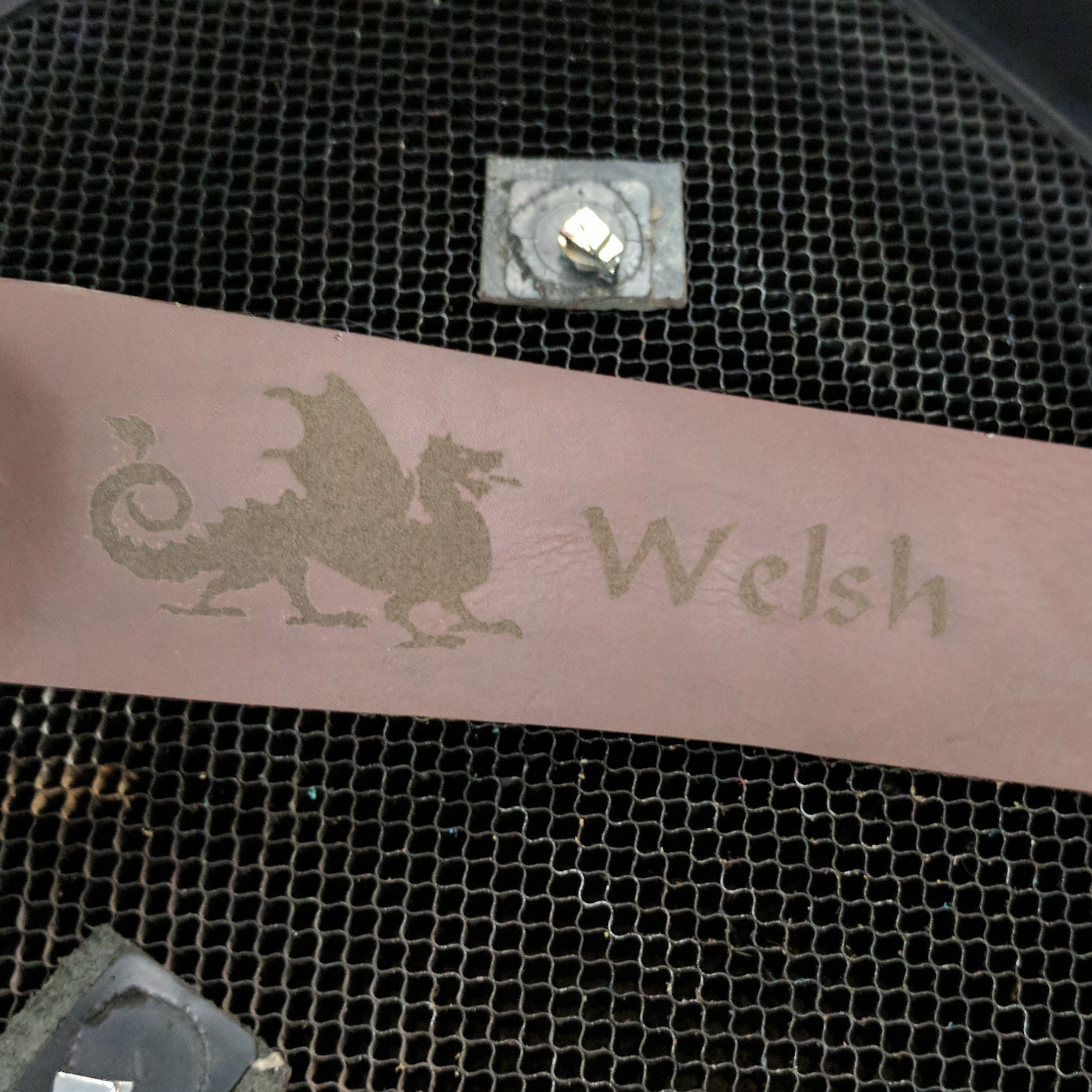 Test of laser etching a Welsh dragon and text positioned "in line" or lengthwise for a guitar strap, 2 1/2" wide as in this sample.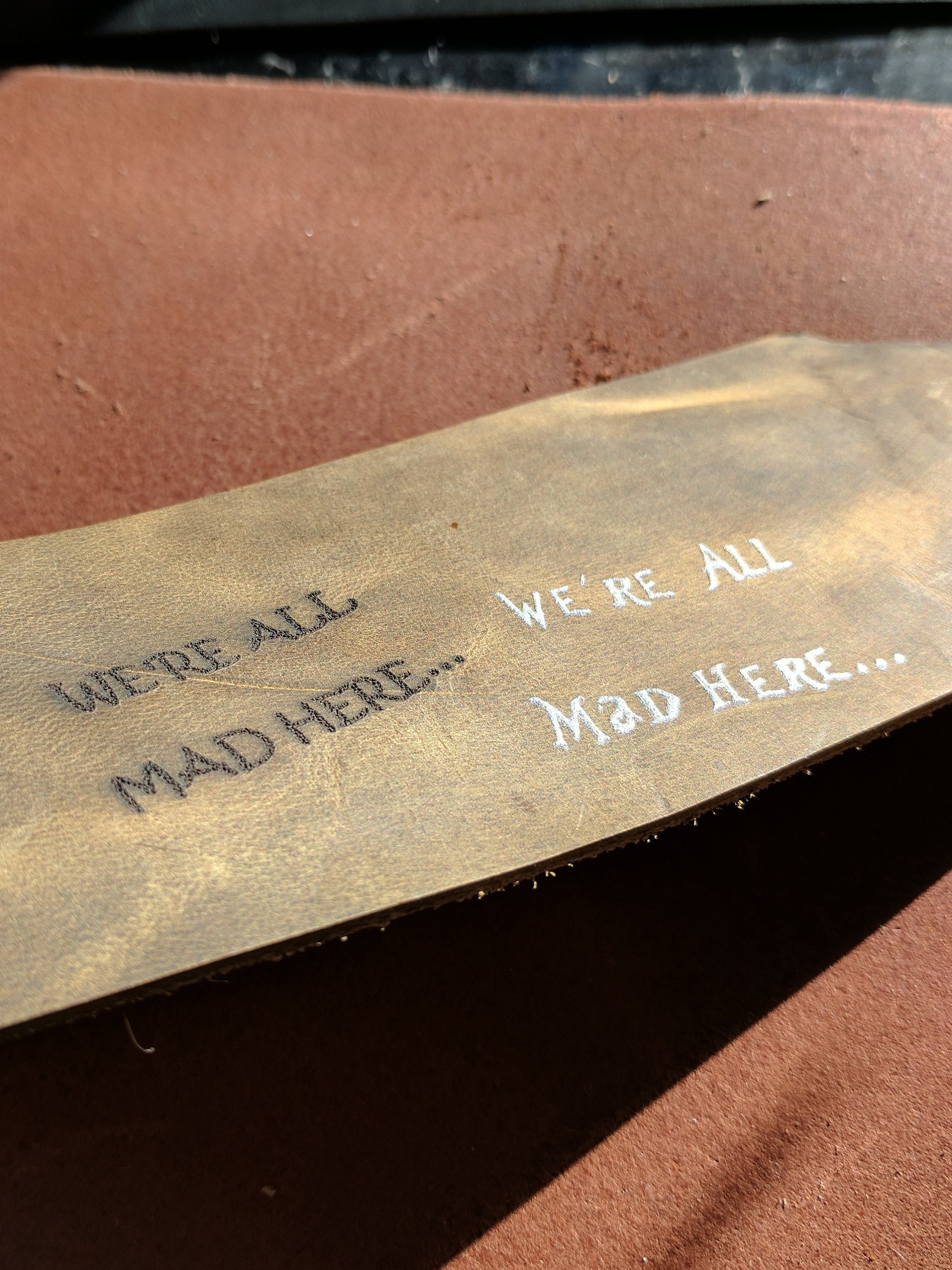 Example of laser etching (dark text) and silk screened text (silver ink) on leather.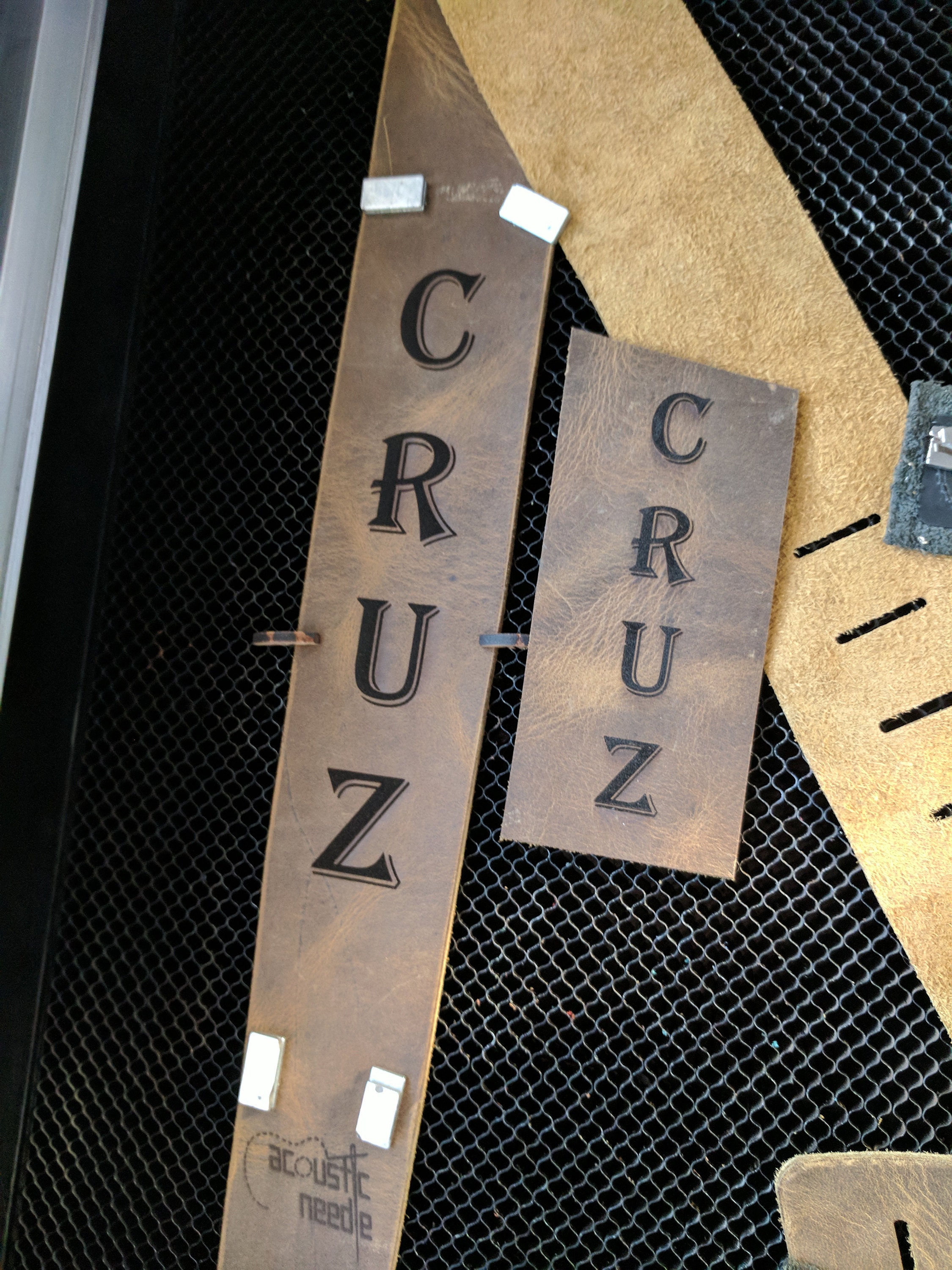 Example of custom laser etched text on guitar strap, with a test sample beside.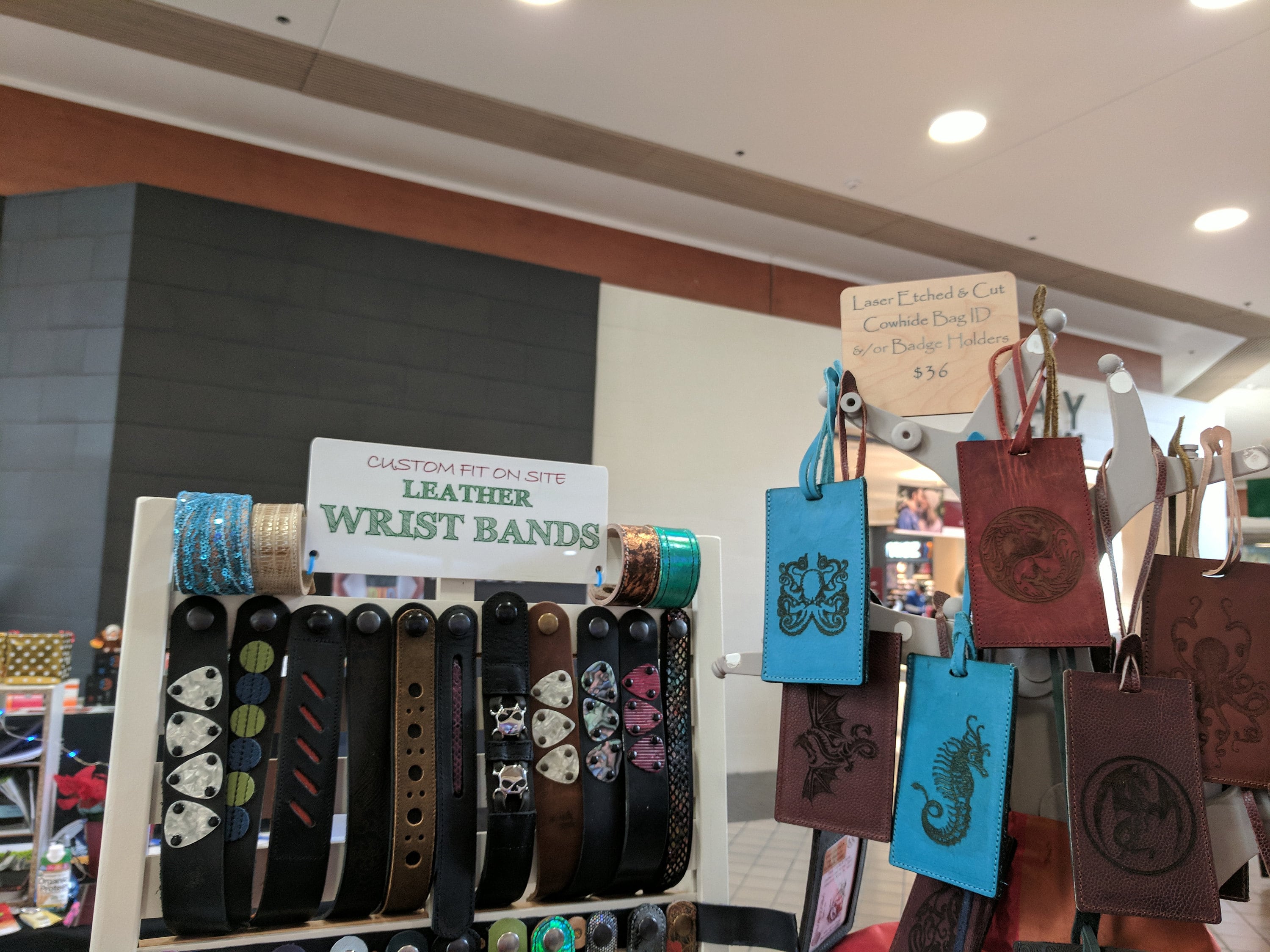 Some wrist bands & luggage/ID tag holders from recent show (thus the odd background).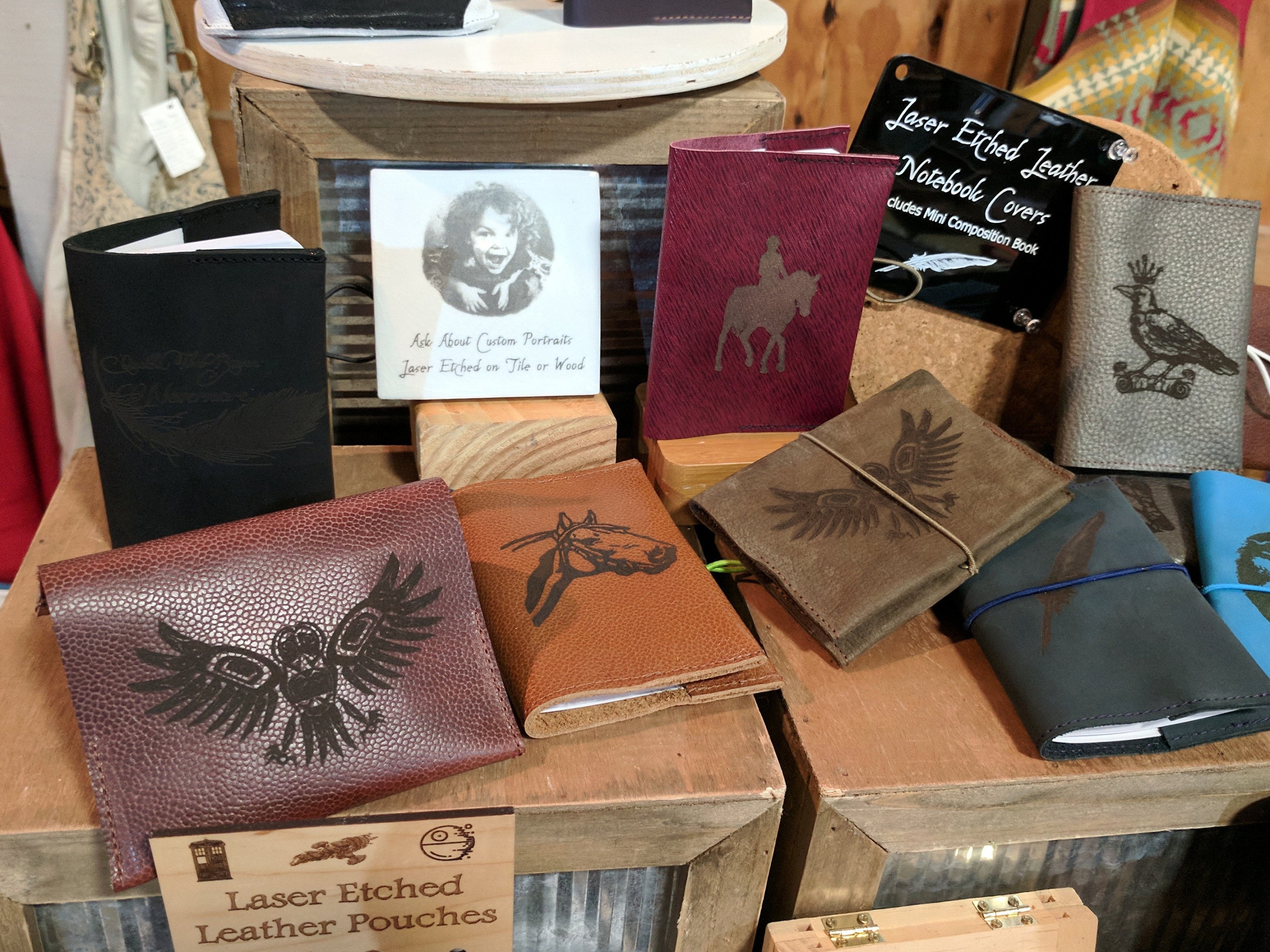 Laser etched notebook covers & custom tile etching sample at Christmas in the Country, Bainbridge Island, WA, Dec 1, 2018.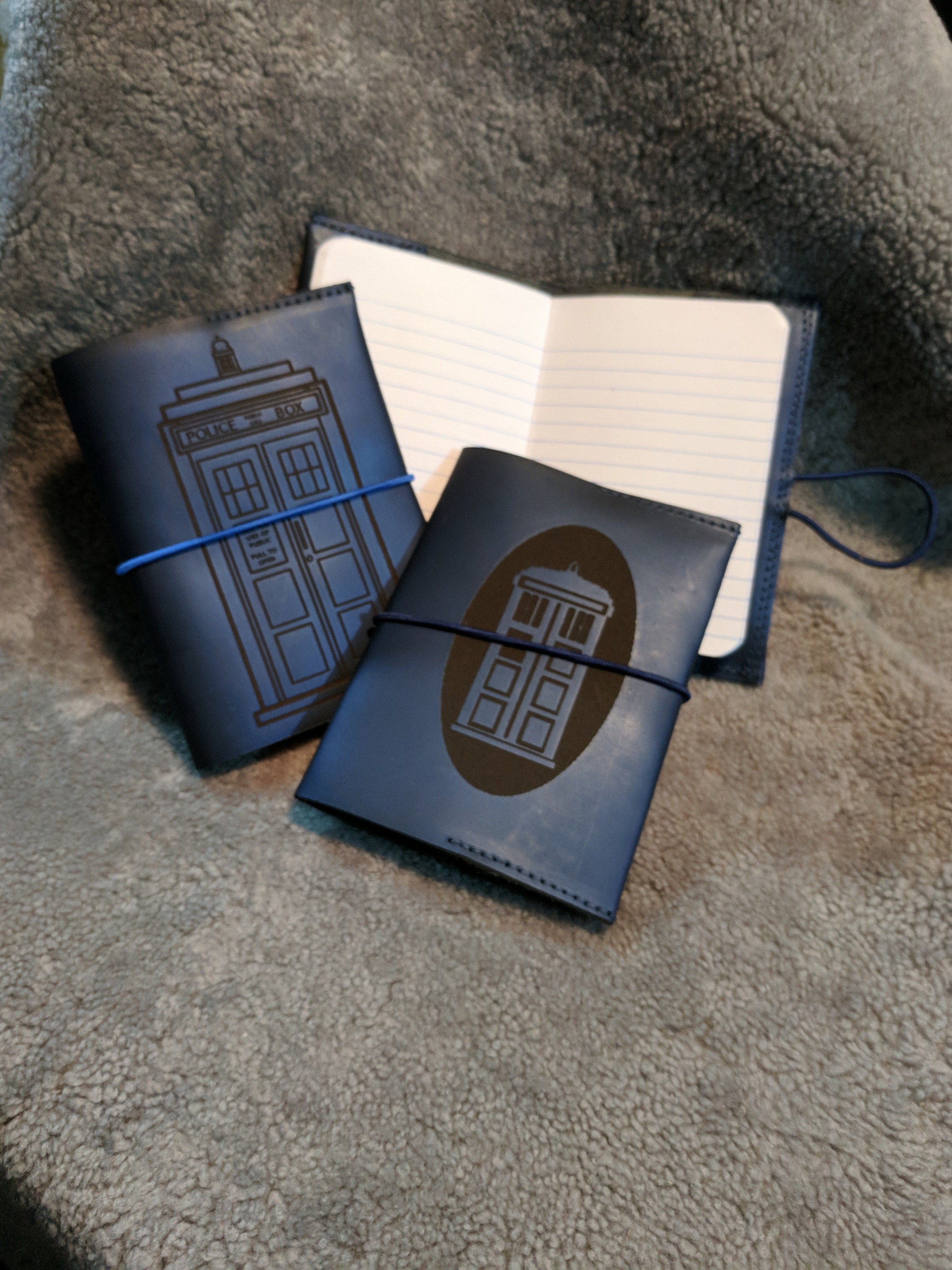 Laser etched leather minicomposition note book covers (first shown at GeekCraftExpo, Seattle, WA Nov 24, 2018).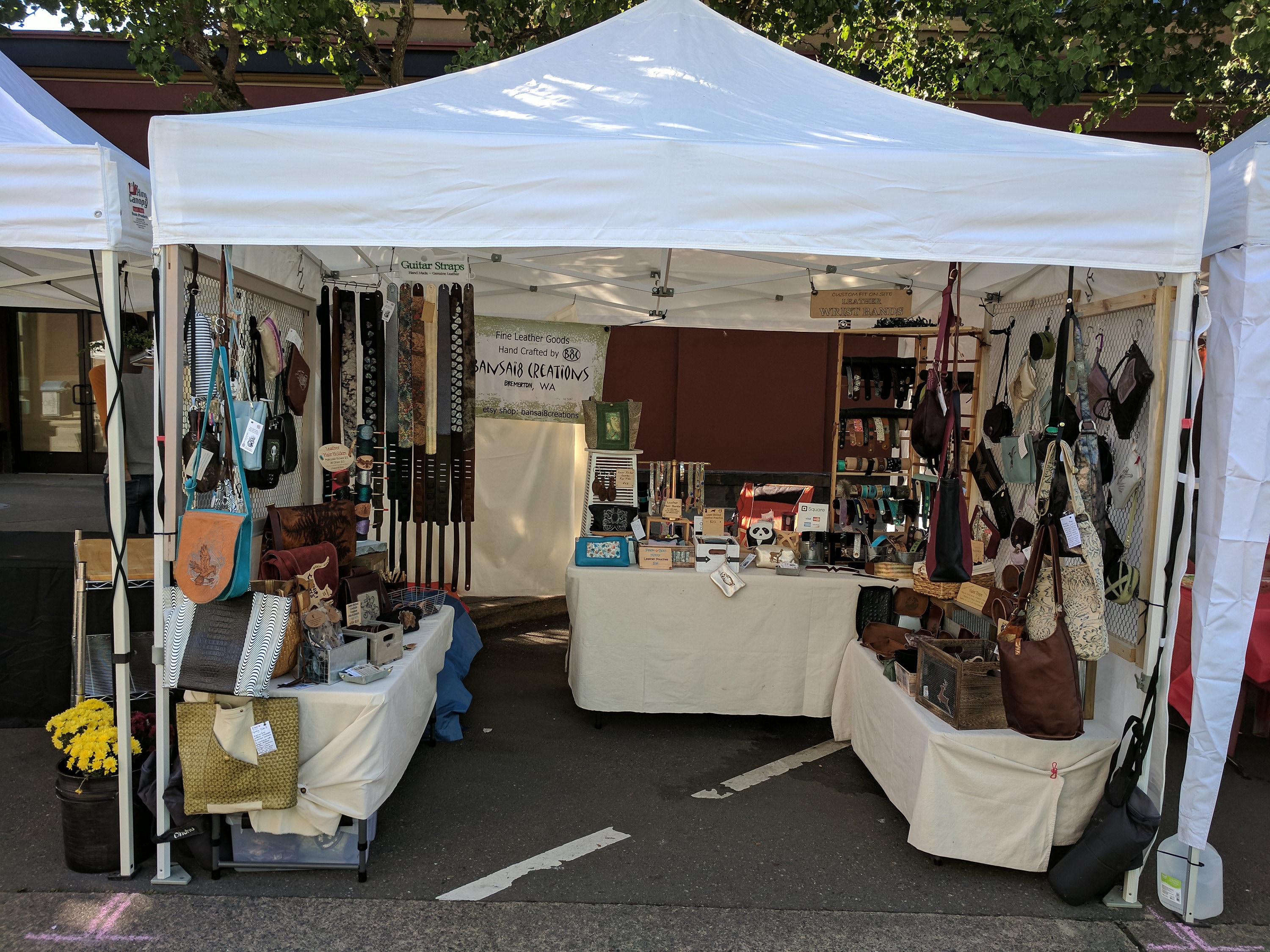 Booth at Wayzgoose Kitsap in Bremerton, WA Sept 1, 2018.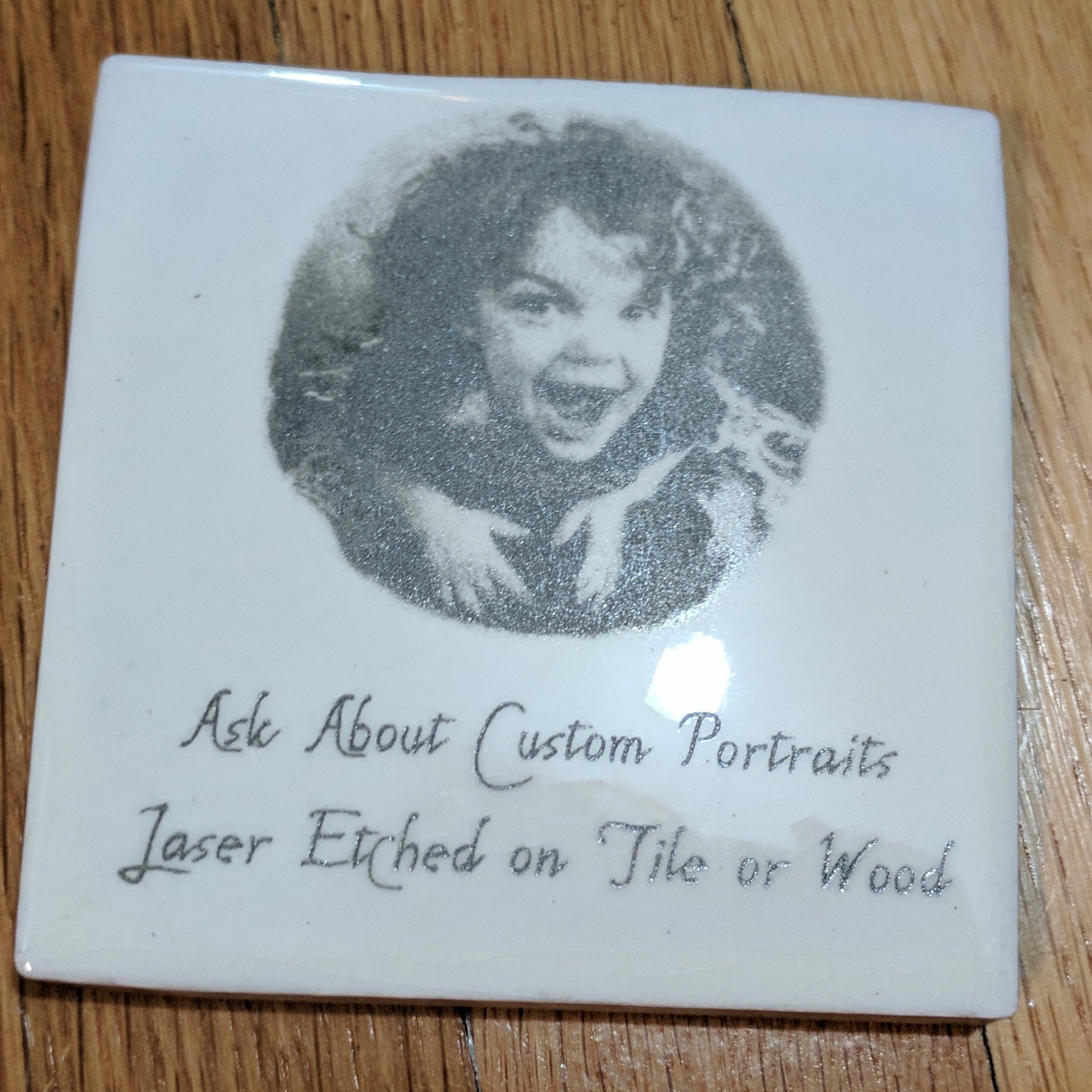 Laser etched tile--example with photo of a family member that currently set up to do on custom request.